Sunday's event was such a fun-packed day that I needed to spread the pictures over a handful of blog posts in order to give it to you all in a suitable amount. I didn't want to ruin the event by cramming it all into one blog post - hence why I have two more coming your way!
If you haven't read the first post about the
Bath In Fashion Bloggers Event
, maybe pop back and have a read before you go ahead with this one. They lead nicely into each other!
.......
After the Fashion Museum exhibition tour, we returned to the museum cafe for a spot of lunch. We had a lovely choice of sandwiches; hummus and pepper, tuna and salad, or chicken (and something else), which was brilliant! Being a pescatarian, I thought it was brilliant that they catered for meat eaters, vegetarians and pascatarians. The sandwiches were made of lovely thick, brown bread and had really yummy fillings! Along with the sandwiches, we had tea and coffee with biscuits (may I mention the large choice again; chocolate, oat, shortbread...), muffins (blueberry or banoffee) and crisps. It was the perfect bloggers lunch and I was well and truly ready for a long day ahead after.
Once we were all completely stuffed with delicious food we headed off to the shops in our groups. Being a shop-a-holic, this got me super excited! This is where the rushing around like crazy shoppers looking for a last minute outfit began. We had 10 shops to make it around within 3-4 hours. In the shops we had to search for certain themed items. My team - team Erdem (yes, I know, great team name!) - had to search for monochrome and floral items. We had to use these items to make outfits and try them on. So, as you can imagine, we rushed around the shops like magpies searching for shiny items, grabbing everything we could find, and running off to the changing rooms. Once we had changed, we had a quick photo shoot, then it was back into the changing rooms to change, back out and to the next shop! It sounds hectic, but it was great fun!
The shops that we visited were all very unique; some designer, some high street and some independent. This Bath In Fashion event was all about growing the retail industry within Bath; helping local independent shops to grow and bigger shops to flourish, too! So, on our way round, we were also snapping images for Twitter to tweet out all day long!
Blue are a women's clothing brand based at The Loft in Bath. This is the first shop we visited. They have so many unique and stylish pieces in Blue, I found it hard to choose a favourite. I absolutely fell in love with a monochrome dress that had an embellished neck line. Oh, and there was also a stripy top that I could not leave alone. We grabbed a few items and made a few outfits, took a few pictures in the huge mirror (who wouldn't?), then headed off to the next shop.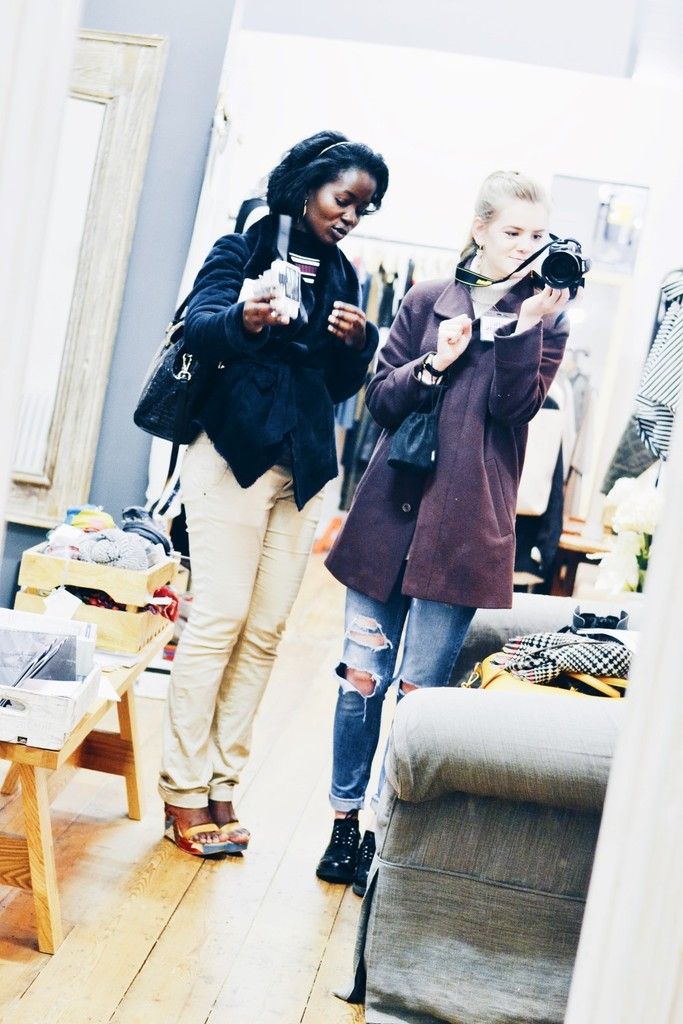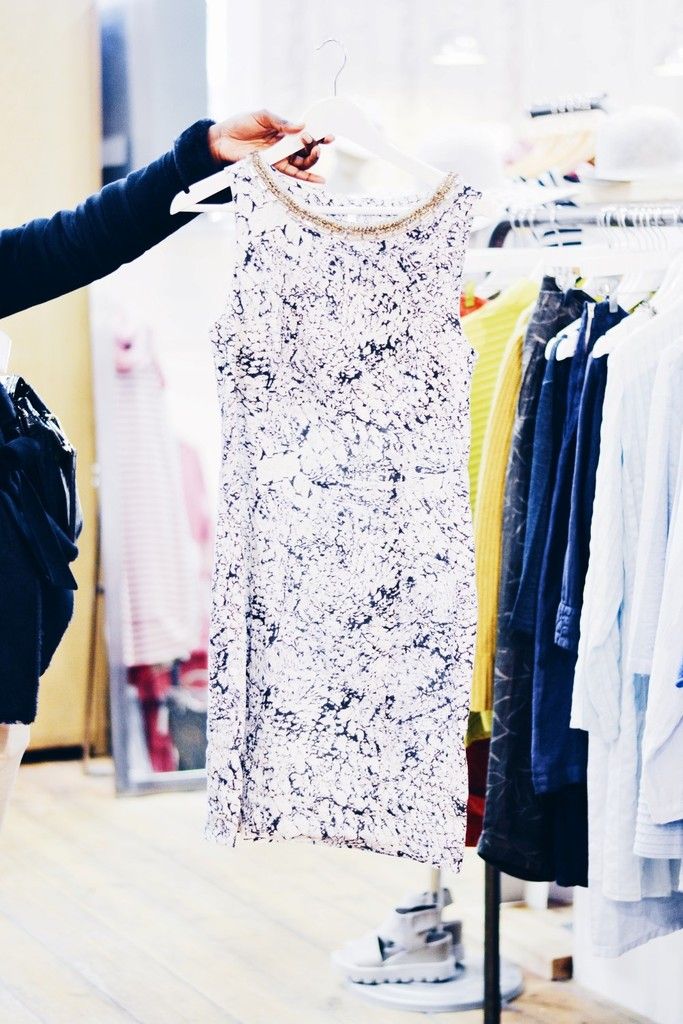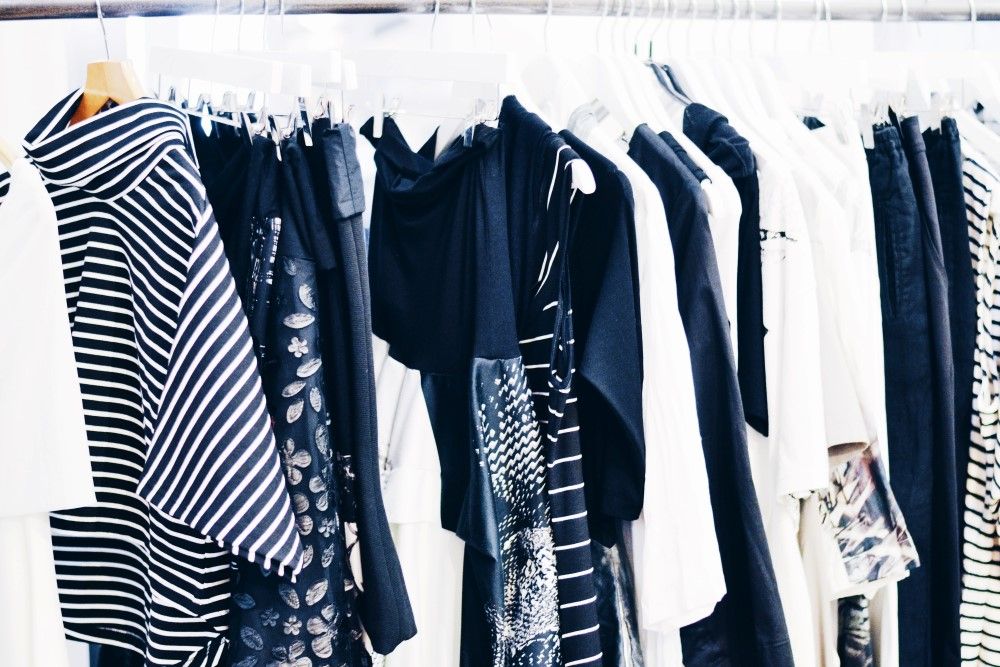 Gieves and Hawkes are a men's formal wear brand. I managed to learn a bit about men's clothes and the little accessories that go along with their outfits - e.g. cuff links. We also had a glass of bubbly to celebrate Bath In Fashion - I guessed that's what it was for. Unless it was just any excuse to have some bubbly...either way, I wasn't going to turn it down! There were some really sophisticated suits and if I was a man, I am sure I wouldn't have been able to choose a favourite. I loved the white blazer on the mannequin below. So unique yet so stylish!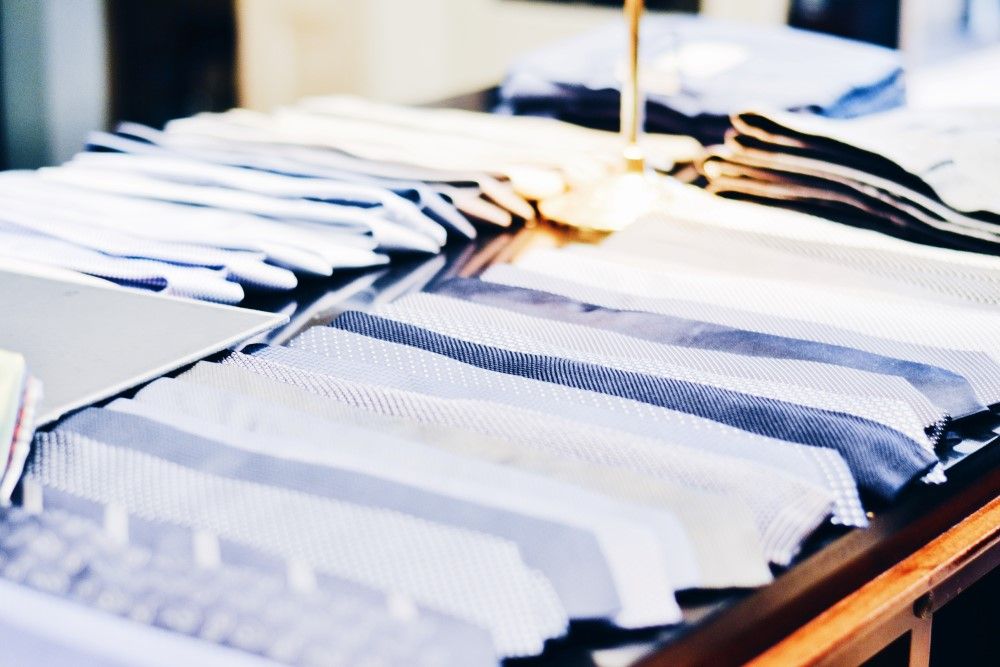 French Connection had a few monochrome and floral items - we were on a hunt for these! I particularly loved the dresses - especially the black leather-look dress. Simple and black but we all need a little black dress in our wardrobe!
LK Bennett was without a doubt one of my favourite shops! Trust me to fall in love with the designer clothing! I tried on a gorgeous spotty dress and of course, I didn't want to take it off. It fit so well and made me feel like some kind of fairy angel (I never find clothes that do this). Along with the beautiful red heels, I definitely looked like I was off to some form of formal celebration.
Their spring collection was also very pretty - bright, floral themes galore! Oh and the gorgeous bags! I couldn't not take a picture.
Even upon walking into LK Bennett, you could tell it was high quality designer clothing. The staff looked amazing - one lady is featured in the pictures. Even their makeup was perfect! I must admit, I found myself quite envious. The whole shop was also very aesthetically pleasing; white and bright! Just like a dream world really...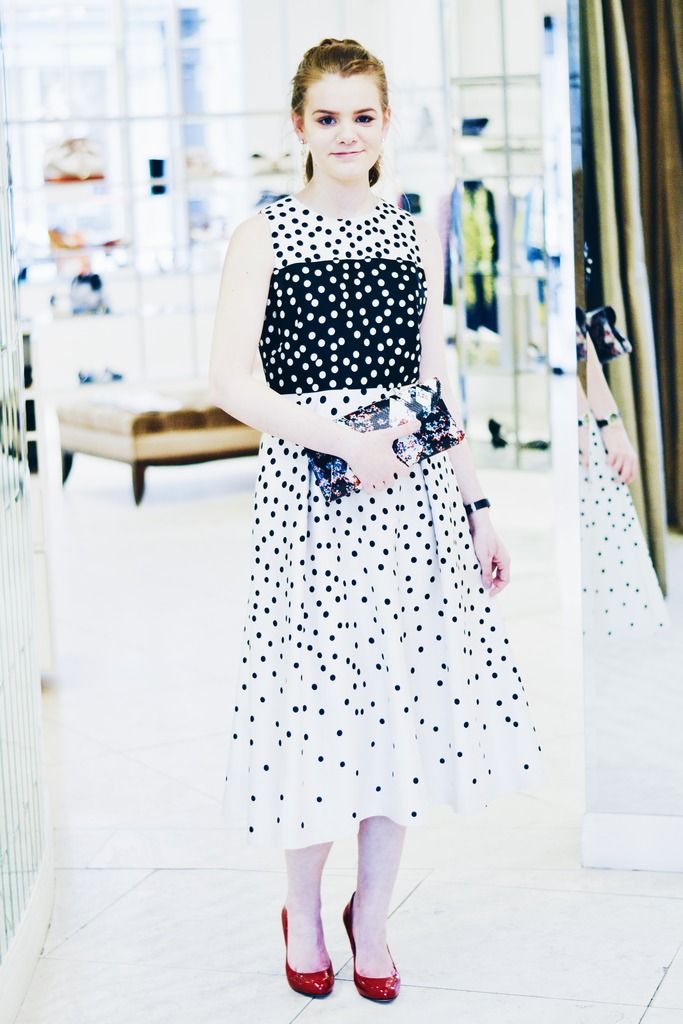 Instant Vintage Clothing are an independent shop in Bath that sell women's clothing items. All of their items are very pretty and clearly thought about carefully. I found some absolutely gorgeous floral items and I wanted to try them all on, but we were on a strict time budget. However, I did manage to grab a few items and run to the dressing rooms with them. My favourite item from Instant Vintage is definitely the silk-look floral skirt. I am loving this style of skirt recently and really want to invest in one for summer. The colours are beautiful and just looking at it reminds me of summer. Imagine the sun light that would catch on it! I also loved the lace top, but I think it would have been nice with some mesh underneath it.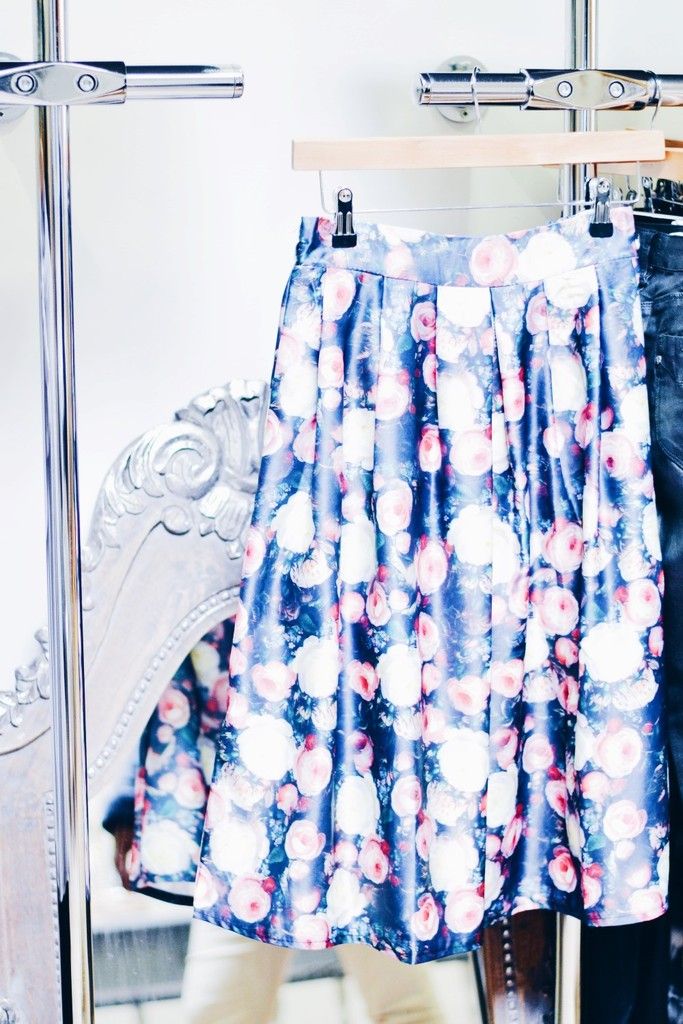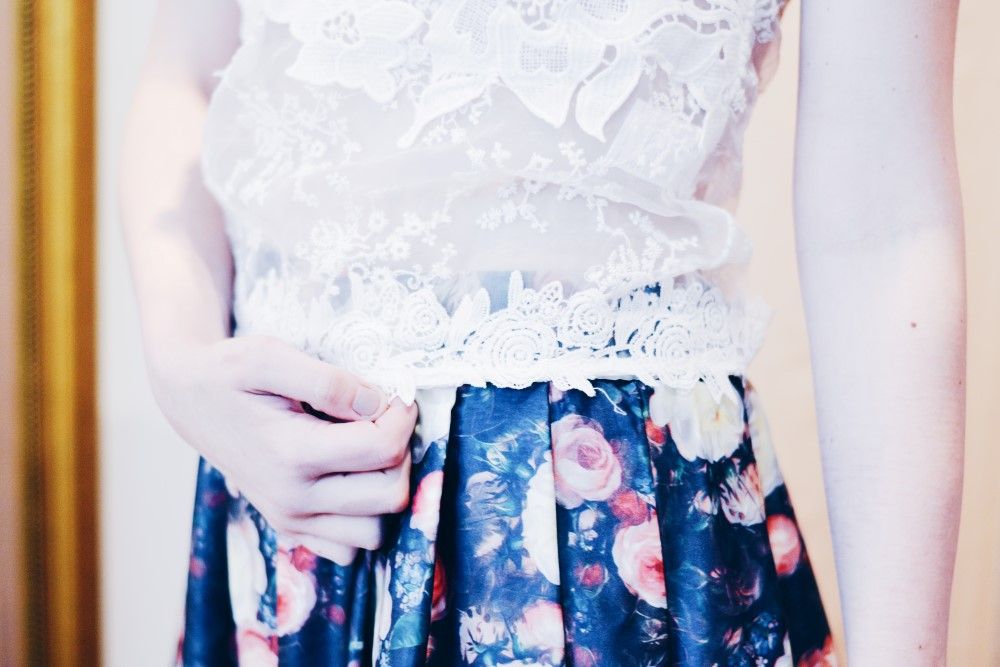 Anthropologie is one of those brands that does everything well, from clothing to homewear. All of their items are well made and look so stylish! The clothing I found was very unique, nothing like you would find in a high-street shop. I found two favourite items; the pastel pink skirt and the embroidered floral dress. I absolutely fell in love with the detail on the items! I must say though, the dress is my favourite of all!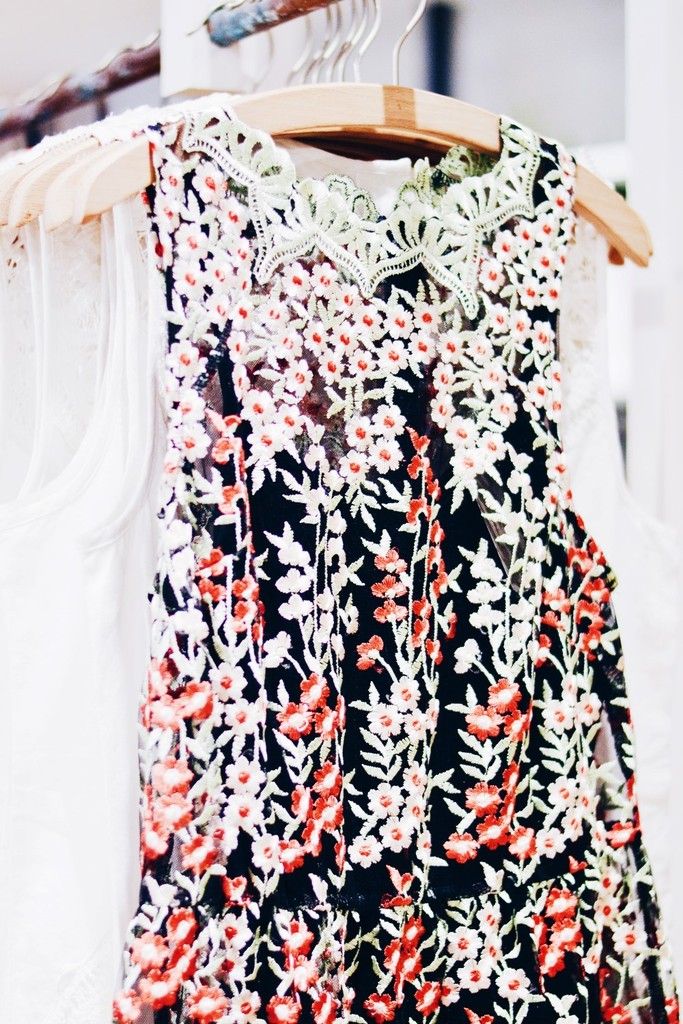 Eeek...Space NK...the most exciting shop we went into! This was the last shop on our list and I was excited all day long to step foot in there! I love fashion, but beauty will always be the way into my heart! I walked in and didn't know where to start. I looked around at every stand they had; Hourglass, Eve Lom, NARS, Laura Mercier, By Terry...
I was excited looking around at everything, adding things to my mental 'to buy today list' when one of the members of staff asked if I would like a makeover. A makeover...with any product of my choice...of course I said yes! I chose to go with Hourglass and Laura Mercier products. The outcome? You'll have to wait for it I'm afraid, it's coming in another post - along with the contents of the SpaceNK goody bag we received! There's already enough excitement in this post!
In the mean time, feel free to drool over these pictures of all of this expensive makeup!
Grace & Ted is a designer re-sale boutique based in Bath. We didn't actually visit Grace & Ted during the event, but we were sent some pictures of their new SS16 range. They definitely have some gorgeous items in store for spring and summer 2016. I love the pastel colours and the patterns!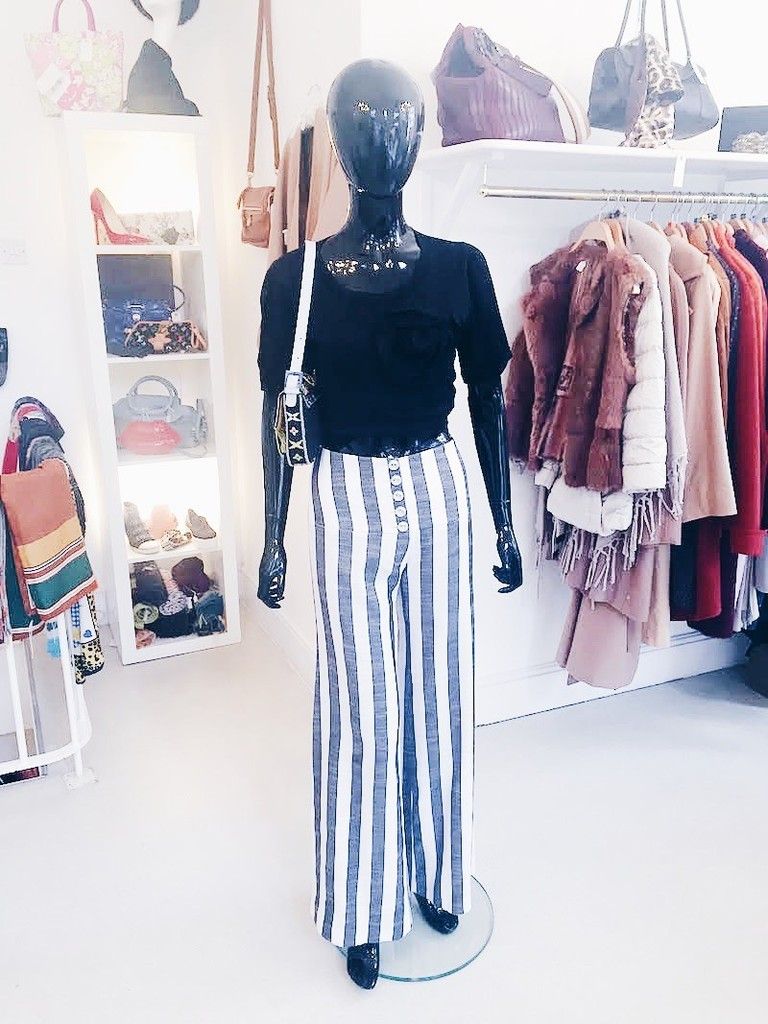 I must admit, I am slightly gutted that we didn't get chance to go to Winser either. We were sent some pictures of some of their outfits, though. I love how different and stylish these items are. I absolutely love the dress and striped co-ord. They are definitely going to be on trend this spring and summer!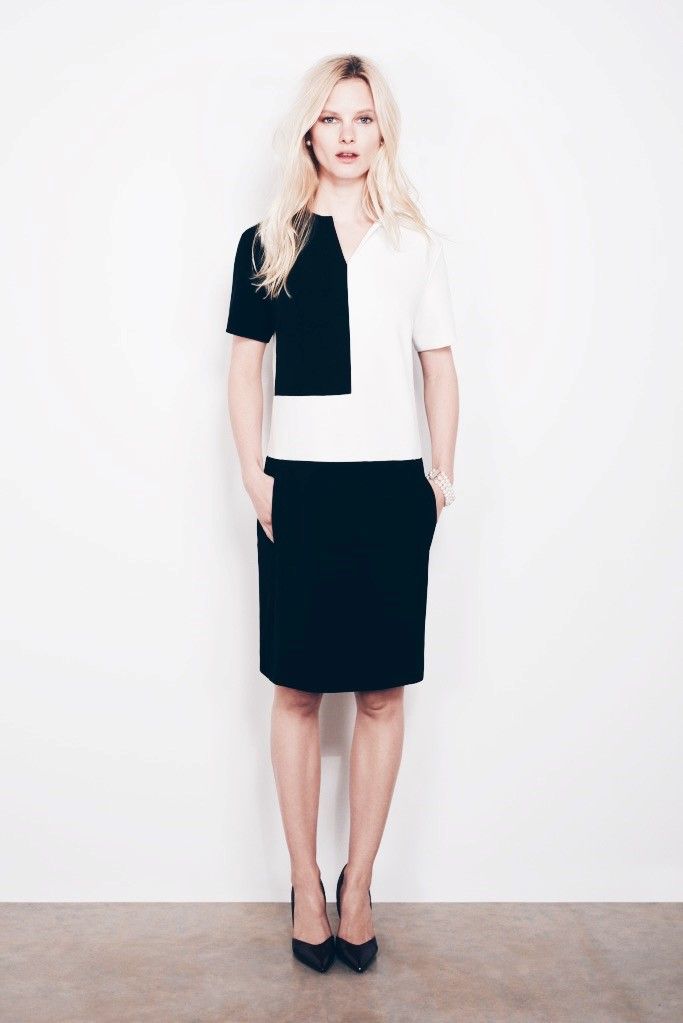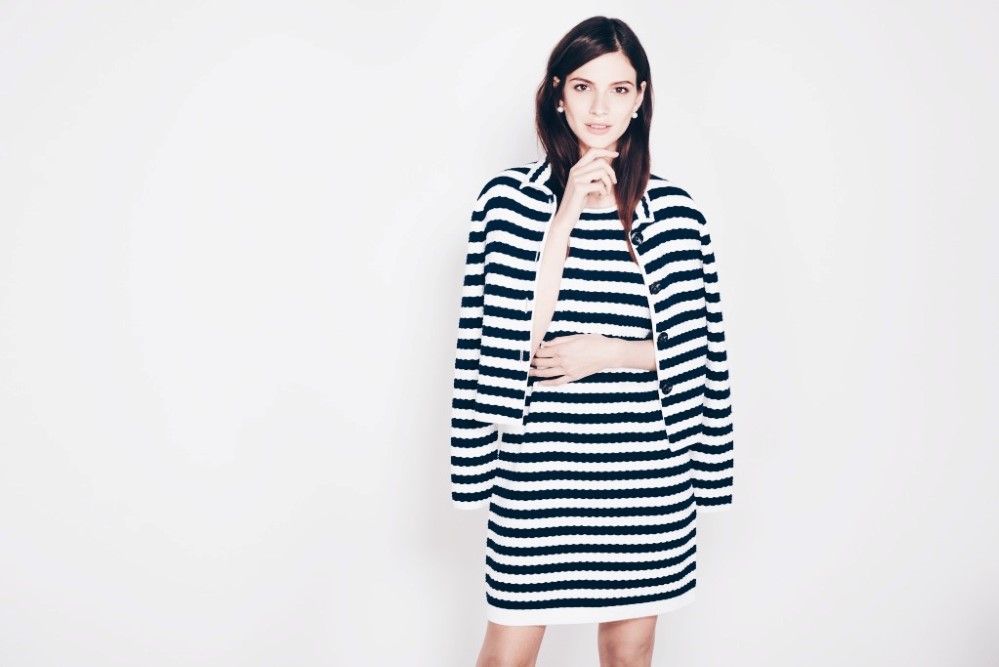 We certainly visited a group of lovely brands during this event. I have never shopped so fast in my entire life! We were very lucky to have been welcomed by so many lovely staff members during the event too, it made the experience even better. After the shopping, we headed off for a well deserved cocktail at
Be At One
in Bath. It was a truly amazing event and I'm so excited about what's to come for Bath In Fashion this April!